retro design rediscovered
images by explore the kerb & individual retailers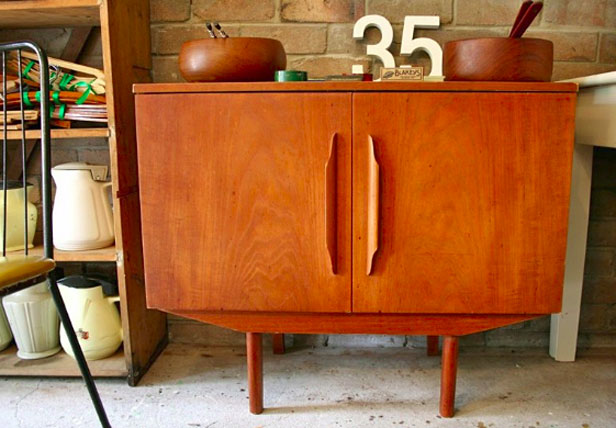 Any of you who live in a terrace house (of the unrenovated variety) will be familiar with the difficulty of finding furniture pieces to fit the ninety-something centimetre spaces on either side of a fireplace. We were recently on the hunt for a cabinet to house our stereo equipment and during our search, happened upon www.explorethekerb.com.au where we found the perfect solution! Our new pre-loved record cabinet of course offers storage for records too - so our little vinyl collection now has a home.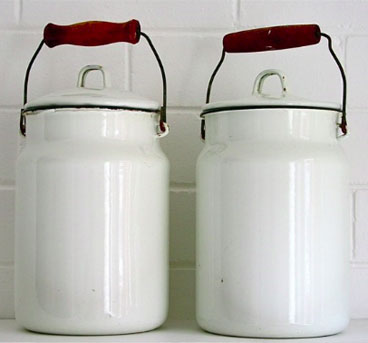 explore the kerb's web site made it almost too easy for us to discover a real treasure. By photographing each piece in a gallery or studio-like setting, uploading them for online display, and revealing a passion for "recycled design" through their blog, explore the kerb did all the work for us. However, their enthusiasm is infectious and we had the distinct feeling we'd personally pounded the pavement to seek out a piece uniquely suited to our purpose, our house & our personalities... all without leaving home!
Cassie & Ben Mercer, Barbara Hall and David Futcher, who launched this family-run business just last year, search far and wide - literally "exploring the kerb" or purchasing pieces with special appeal - to offer us furniture, fabrics, artworks & objects that might otherwise have been overlooked. In fact, they've been collecting and rummaging for over 10 years! It's a very personal "exchange" between object and enthusiast, where the finder gives the object a new lease on life, and the object brings with it tales or reminders of decades in which our parents or grandparents grew up. explore the kerb are currently offering 10% off all items for April, so pop over to the web site at www.explorethekerb.com.au and browse their selection!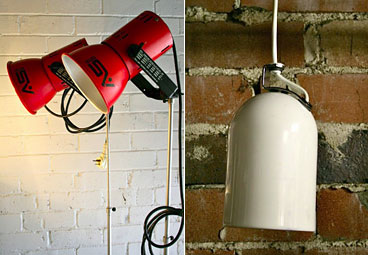 Of course, it's not just a couple of shops here or there who have embraced their love for "retro" design, turning their interest into a full-time pursuit. "Retro recycling" could be viewed as a worldwide movement, fueled not only by a renewed appreciation of mid-century design by both design-lovers and the general public, but a strong desire to reuse, recycle & renew. Unlike antiques, retro pieces are often very affordable, and small flaws or scuffs are usually regarded by buyers as "added character", hinting at the piece's previous life. They also help to distinguish your home as an individual space, rather than being filled with generic mass-marketed furnishings.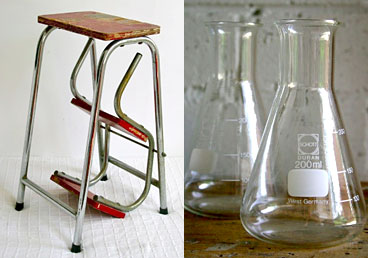 One popular source of all things retro - and almost anything you can imagine - is the much-loved Mitchell Road Auction House in it's bright yellow building complete with ever-changing promotional murals. The Alexandria premises is huge, with the auction showroom and Major Mitchell's Emporium downstairs, and an Antiques & Design Gallery upstairs. The myriad of stalls in the Gallery are from selected independent vendors offering a vast array of furniture, household items, bric-a-brac and collectables, from Victoriana to 20th century design. The Gallery and Emporium are open to the public 7 days a week, from 10am to
5pm, so you can browse to your heart's content, make purchases on the spot and whisk them away to find a new home at your place.
If it's auction items you're after, both general auctions and specialty sales are usually held on Saturdays. Collections are available for previewing on Fridays from 12pm - 7pm. 20th Century Design / Retro specialty auctions are held on the last week of every month at 6pm. These are Mitchell Road's most popular specialty sales and you'll be able to bid for many, many different designers' pieces including Parker, Chiswell, Kartell furniture plus heaps of vintage Art glass and smalls.
Regent Street, Redfern and surrounds (in Sydney) is a retro design hub with concentration of recycled furniture stores including Retro on Regent (who also have an excellent web site), Two 4 Retro and 20th Century. Not far away, are many more... Surry Hills, Waterloo & Newtown (particularly the southern end of King St) are wonderful places to wander, discovering unique stores - some, pokey old wares traders with goods stacked high to the ceiling, others, sleek gallery-style spaces with products chosen around a specific theme or style. The following is a selection of retro stores with online stores or galleries, allowing you to browse before visiting in person.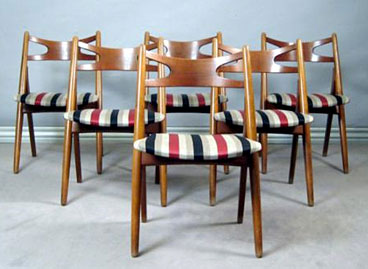 Vampt Vintage Design (Surry Hills) has an extensive selection, showcased in two stores - the main showroom on Elizabeth Street and a second sales store on Cleveland Street. With the motto "reuse, recycle, renew, rethink, regenerate", Vampt aims to "reduce the impact on the environment by supplying the best quality vintage furniture ever produced". They have some amazing pieces - including some real one-of-a-kinds they're not prepared to part with! Those items are for hire only... I particularly like the set of dining chairs by Hans Wegner - just love the sleek timber lines & stripey upholstery!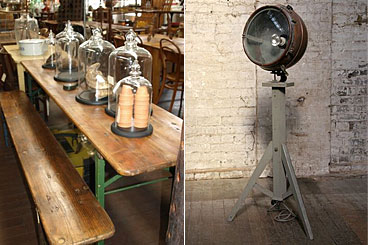 A skip & a jump south is Doug Up On Bourke (Waterloo), which began in 2003 as a small hobby business of Doug Hutchinson's, operating from a back corner of the warehouse. It has since expanded - becoming one of the biggest sources of industrial, commerical, rustic antiques and collectables in Sydney. Doug brought his daughter Sophie and son-in-law Craig on board and the family business has grown into a huge success. Doug (who has spent the last 30 odd years being a collector of all things unique and ecclectic) sources the stock, Craig, a carpenter by trade, restores the furniture, and Sophie runs the showroom. Everything 'Up On Bourke' is sourced in Australia and Doug's specialises in pieces from the mid 1800s right through to the late 1950s.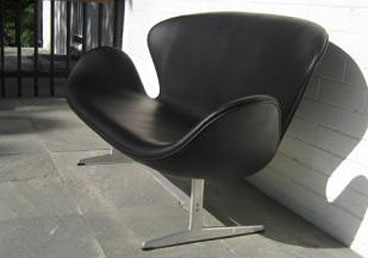 FiftySixtySeventy is another online store offering retro furniture and objects, and just like www.explorethekerb.com.au, inspection in person is only an appointment away! You don't need to guess which decades are the specialty here - and www.506070.com.au offers a large selection, including the impressive Swan Sofa, designed by Arne Jacobsen and manufactured by Fritz Hansen in the 1960s. Upholstered in luxurious German chocolate leather, this rather special piece is available for AUD $7700 incl. GST.
This is just a very small selection of Sydney retailers who trade in retro & recycled design. If you have a favourite store to find original & unique vintage pieces for your home, please leave us a comment with its name, location in Australia & web site (if possible). Next time you're looking for something in particular, hopefully you'll have found many ideas to help locate the perfect piece!
With a swell of interest in "recycled retro design" from around the world, more and more people are choosing to reuse & renew both classic vintage designs & one-off originals, preventing unnecessary wastage and enriching their homes with character from the past. Supporting the movement are a number of government programs and sustainability projects by non-profit organisations. A couple of well-known NPOs in Sydney are Reverse Garbage and The Bower (both in Marrickville), whose "Resource Re-use" operations make available industrial and commercial discards, off-cuts and over-runs to creative and practical people. They also offer education programs & workshops and consultancy services, providing communities, commercial entities and organisations with a wealth of information about waste management.