indie art & design blog
limited edition leather
Sunday, September 23, 2007 | by Carolyn Price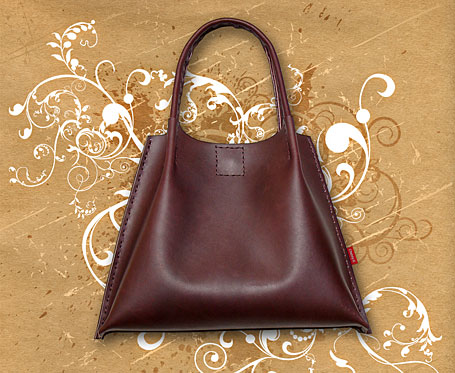 These sumptuous, predominantly leather handbags have been hand-crafted by Chenny K, who is based in Adelaide, South Australia. Everything here is a limited edition and each design has its own name and personality. Pictured above is the Flippod leather shoulder bag which is available for AUD $169.
It fastens with a magnetic clasp, and has been designed to stay comfortably around your arm.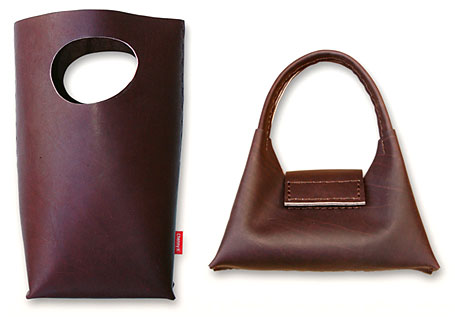 Leather was chosen as the main focus for the label due to its strength and textures, as well as being a long lasting material. Chenny K uses a classical approach to design - using simple forms and adding a twist of something new and surprising to make each bag truly unique. They have created an impressively large collection of original designs, all of which reflect the essence of the brand - playful, chic & functional products that make a difference to the way in which a woman feels when purchasing or receiving a Chenny K gift. Pictured above are the Kou (left, AUD $129) and the Future Biscuit leather handbags (right, AUD $139). I particularly love the bold style of the Kou bag with its use of negative space to create handles.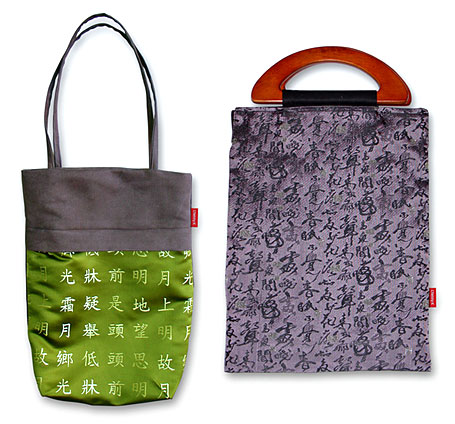 While leather is the signature material of the Chenny K collection, other fabrics such as silk or denim are used to compliment the range. Pictured above are two fabric handbag designs - the Incu .03 (left, AUD $59) and the Scroll .01 (right, AUD $79) which features a wonderfully-shaped wooden handle.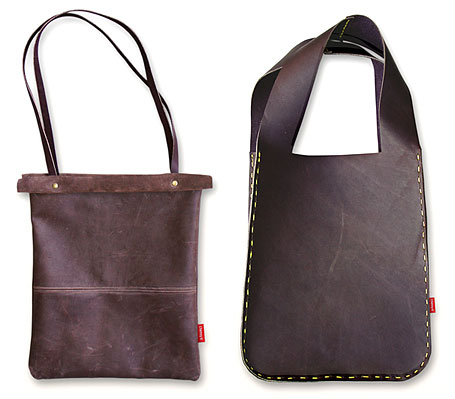 The leather theme is continued above in the Ripe leather bag with its narrow straps and folded edge (left, AUD $99) and the Forever shoulder bag (right, AUD $139). The traditional shape for a handle has been rotated 90 degrees for the Window Wrist .01 (below left, AUD $49), creating both a striking visual shape, and a bag that fits comfortably around your wrist without ever getting in the way. The feature silk panel adds a finishing touch to this creative design. Finally, the gorgeous Camera Bag pictured below (right, AUD $39) may not fit my 30yo SLR, but it would be perfect for your slimline digital camera :) Once again, the detailing is simple, functional, and compliments the design perfectly! The entire range is designed & made in Australia and full descriptions of each bag are available at Chenny K's online store at www.chennyk.com. Delivery is free, no matter where in the world you live and the quality of craftsmanship ensures you will love your purchase for many years to come!