indie art & design blog
my new dress!
Monday, November 10, 2008 | by Carolyn Price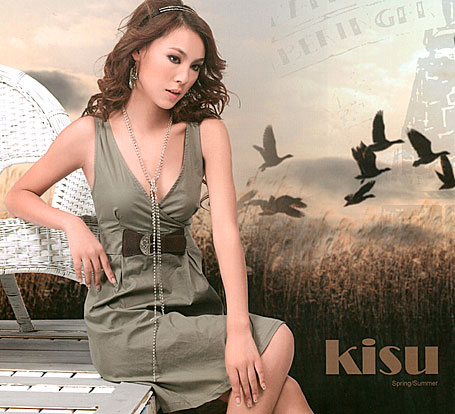 New dress! New dress! As I type, I'm wearing the prettiest new addition to my wardrobe - the Moon Flower Dress by Sydney label Kisu. I'm over the moon about this new find, first spied through the window of Kisu's Newtown boutique a couple of weeks ago. I chose the black/grey patterned option pictured in the style below left (in the red/orange colour combo). It's hard to see the pattern in the photo, but it features same delicate geometric design as the Jasmine Dress on the right.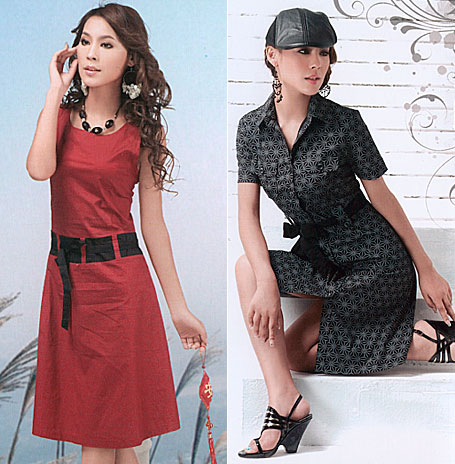 It's always a challenge for me to find a dress that fits well. The extra curves don't really suit the strappy dresses or crossover tops which have been everywhere the last few years. Not only does the Moon Flower style have a gorgeous neckline and fitted & flattering A-line cut, it is also made from cotton with a little stretch, so it really sits beautifully - and not just in the tiny size being modelled in the pic! The detailing around the waist is so cute too...
Kisu is the creation of Sydney fashion designer Mylinh. The doors opened to the Newtown store a couple of years ago - any Sydney indies from the Newtown area will recognise the cute & enormous head of the Japanese mannequin as well as other characters who have appeared in Mylinh's colourful window displays. It's always hard to resist popping in to admire her designs (and shoes!) which are totally different from anything else in the area.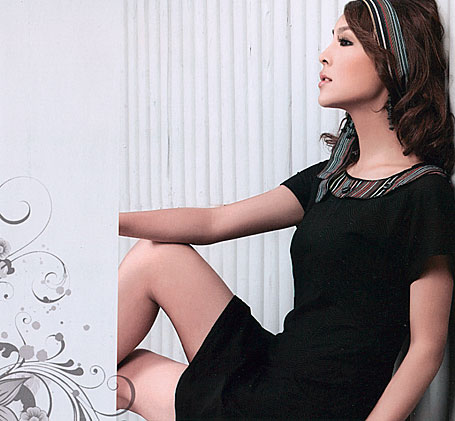 You can download Kisu's full Spring/Summer 2008/2009 catalogue from the web site at www.kisudesign.com.au or visit the store at 179 King Street, Newtown 2042 (phone: 02 9519 2668). The designs are all quite different - so something to suit everyone!